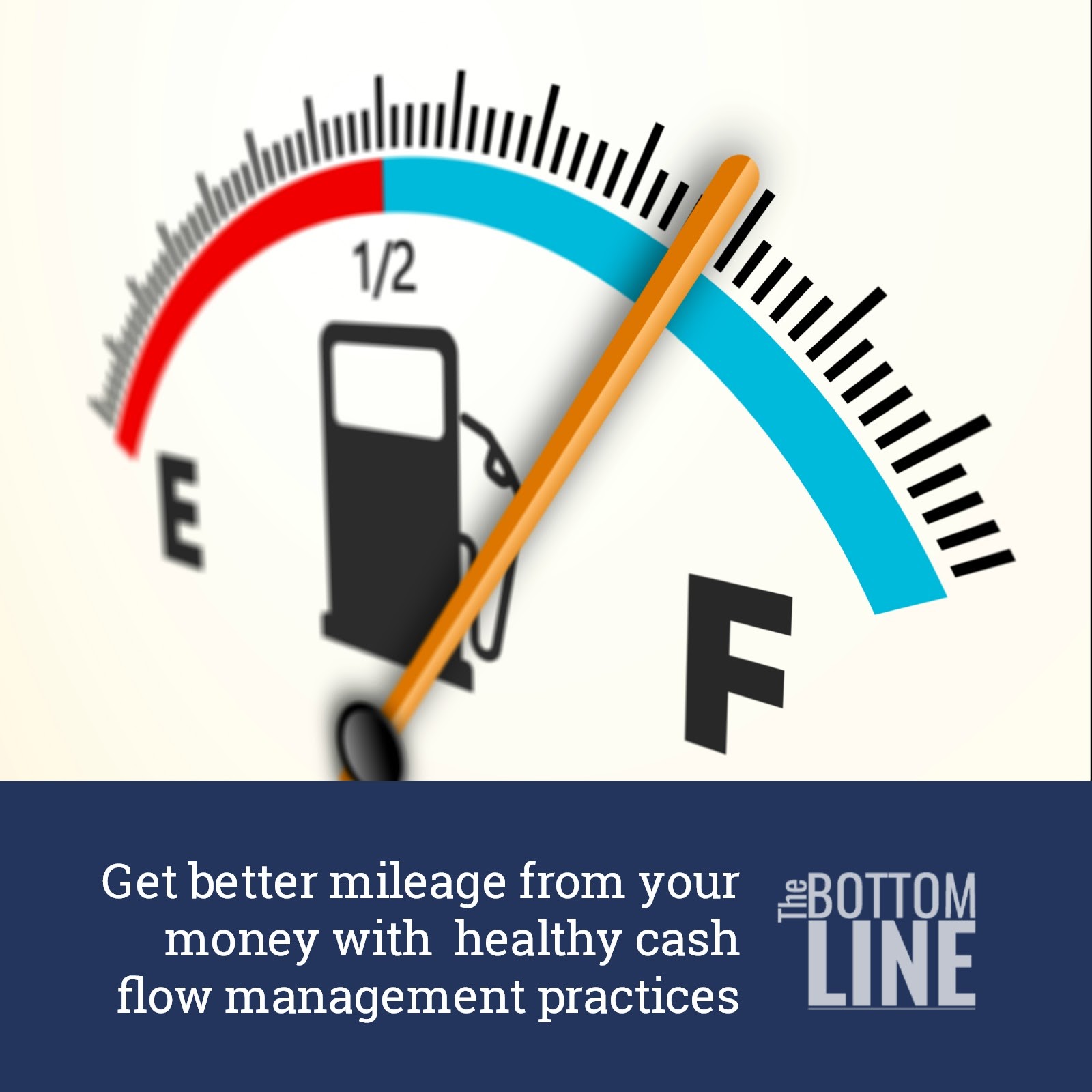 For many business owners, managing cash flow feels like taking a road trip in a car with a broken fuel gauge. You can only guess at how much fuel is in the tank and how many miles to the gallon your vehicle will get.
Who knows how far down the road you'll be able to travel?
Cash Flow is the Fuel Your Business Runs On
If you're a startup or your business is in growth mode, you've probably already discovered that your business has become a major gas guzzler!
While you may believe increasing sales is the best way to put more fuel in your tank, the reality is, more sales can often create more problems with managing your cash.
Why? Making the sale doesn't mean you've collected the money or paid the costs to produce your product. Sadly, you can double sales and still go broke.
According to a U.S. Bank study, a whopping 82% of businesses fail because of cash flow problems. That means if you're not actively managing your cash flow, it's highly unlikely your business will survive, even if it's profitable.
So, what can you do to keep your business in business?
Get serious about managing cash flow.
But what if you're not a "numbers" person?
Develop a Healthy Cash Flow Management Habit
At The Bottom Line LLC we have decades of experience helping small business owners manage and master their cash flow. With our tried-and-true cash flow tools in your toolbox, you will:
Create a smooth and steady flow of cash into your business

Build a cash reserve to survive "the unexpected"

Optimize your company's profits

Increase owner's compensation

Reinvest in and further grow your business.
Learning the basics of managing your company's cash flow can seem daunting—and that's exactly why we've created our FREE Cash Flow Made Simple Course. It's chock full of simple, actionable strategies that will put more fuel in your tank.